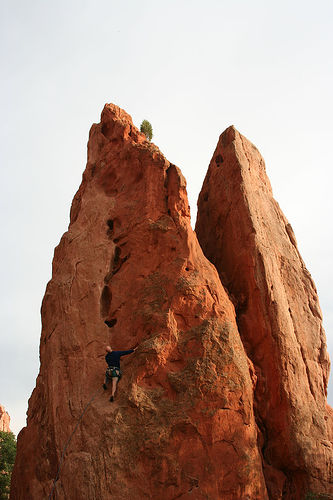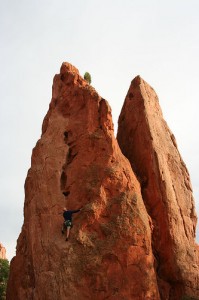 Some of the best hiking trails and climbing locations in the United States are less than 30 minutes from Denver. Here's a list of communities in the Denver area with apartments for rent that will keep you closest to nature. Lakewood, CO – population: 141,937, average apartment rent: $866 While rent in Lakewood is more expensive than right in downtown Denver, it's still not bad. This southwestern suburb of Denver is 7.5 miles from downtown and is less than 20 miles from the following locations:
Red Rocks Amphitheater & Visitor's Center – with beautiful scenery, excellent concerts, and fantastic hiking, rock climbing is permitted as well.
Alderfer / Three Sisters Park – great climbing 25 miles west of Lakewood, near Evergreen, with granite domes and boulders.
Clear Creek Canyon – something here for everyone, especially climbers. Rockclimbing.com reports over 246 climbing areas here and the area is 100% beautiful.
Highlands Ranch, CO – Population 70,937, average apartment rent: $1,266 Rent is expensive here because this newer southern suburb located 15 miles south of the capital is right on the outskirts of the metro area and practically peeking into nature. Check out the following places:
Chatfield State Park – with paved and non-paved trails, this park surrounds Chatfield Lake and provides great hikes for families or those interested in exercise. Not as primitive as other hikes on this list, the trails provide a great basic hiking experience. Plus, it's only minutes from Highland Ranch.
Castlewood Canyon State Park – 20 miles southeast of Highland Ranch, this park has hiking for every skill level and great rock climbing for all with walls up to 60 feet and canyon face climbing.
Roxborough State Park – 15 miles southwest of Highland Ranch, Roxborough is a gem of a State Park. Hiking is available and varies from easy to moderate. Rock climbing is not available here, but there are many other activities to take part in.
Yogi Bear's Jellystone Park at Castle Rock – ideal for small children and their grown-ups, this park has some great short trails and about a million other activities that make visitors say "Yabba Dabba Doo."
While there are several other communities on the far west and south sides of Denver, apartments may not be available in them; so, consider sticking to this list. What's most important is that you find a good place in an established community that's close to both the outdoors and civilization.
How about you? Any luck finding Denver apartments? Comment below.
*** If you'd like some help finding an apartment in Denver, I've got a whole staff of people standing by to help you for free. Call one of our apartment experts at 877-676-1767.
Or, click here: https://www.aptsdenver.com/discover-denver-apartments
[Image credit: jeffk]