There are so many amazing things to do in Denver. Whether you're looking for the perfect cup of coffee or you want an afternoon spent exploring a museum, whatever you choose, you'll be able to find it in the city. But with the weather finally getting warm, it's the perfect time to finally get outside. One of our favorite things to do with the onslaught of spring is to get out on one of the many amazing hikes. This is why we've compiled a few of our favorite hikes that we're looking to get out on as soon as possible.
Remember to check out the weather and local updates before heading out on your adventure. And while you're here, be sure to check out Market Apartments to find your next dream apartment.
1) Waterton Canyon Trail
This 12.6-mile out-and-back trail is located near Louviers, Colorado in Chatfield State Park. Waterton Canyon Trail is perfect for a spring hike when the flowers are in bloom. If you're not up for the entire hike, there are plenty of stops along the way where you can enjoy lunch with a stunning view. The area is also popular for fishing and horseback riding, so you are likely to encounter others while on your journey.
2) Evergreen Mountain Trail
Located in the Alderfer Three Sisters Park, Evergreen Mountain Trail is one of many amazing hikes that you'll want to check out. This popular hike is a 4.2-mile out-and-back hike that is considered moderately challenging and leads to a stunning view you don't want to miss out on. Dogs are permitted on trails, unlike some of the others on this list, as long as they are leashed.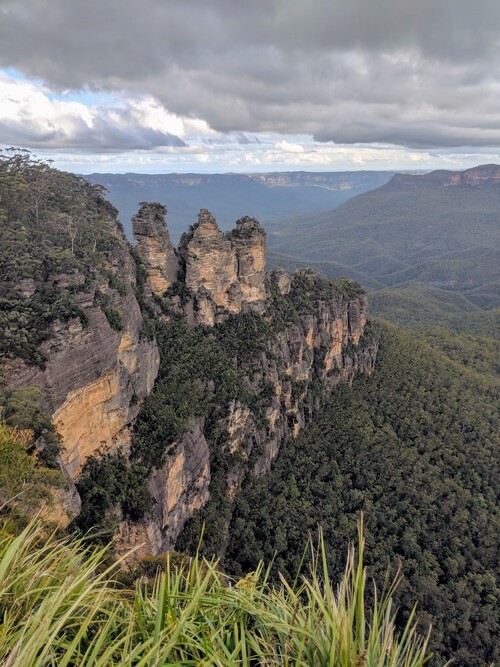 3) Emerald Lake Trail
Considered an easy route, Emerald Lake Trail is located near Estes Park, Colorado in Rocky Mountain National Park. Here you'll find absolutely stunning views as you hike through the Tyndall Gorge up to the lake. It's quite a popular hike and you'll likely encounter others while you're out. It is also recommended that while hiking in the spring months take micro-spikes due to the snow.
4) Enchanted Mesa Trail
Enchanted Mesa Trail is a 2.3-mile out-and-back moderately challenging route located in Chautauqua Park. Take a gentle stroll along the wide pathway to see some delightful views, including the view of Boulder's famous Flatirons. And if you're feeling like this isn't quite enough of an adventure, continue on with some of the other trails along the way. 
5) Red Rocks Trail
Located in Red Rocks Park, the Red Rocks Trail hike is a must-visit. The loop is a 1.2-mile loop with amazing views of the impressive Red Rocks sandstone formations. Whether you're looking for a quick hike or to try one of the other short trails to combine for a bit of a longer hike, you'll find it here. This is a popular place for freestyle climbers, so be sure to check out some of those great options as well.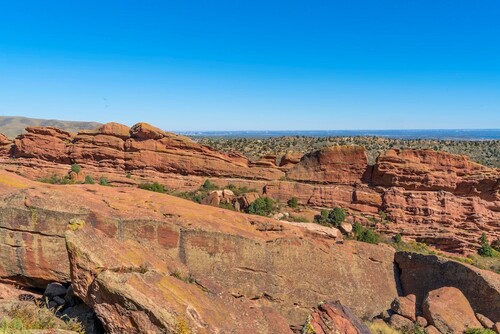 With all of these amazing hikes listed, it can be hard to choose which one you want to try first. Let us know if you've tried any of them or if we are missing some of your favorites.
If you're looking for a new apartment, or interested in moving to a beautiful city with all these amazing outdoor attractions, find your next dream apartment here.