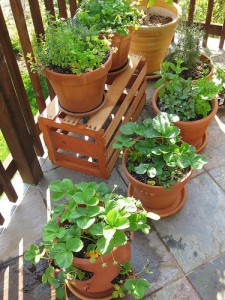 As a follow up to my article on rental Denver I found this and wanted to link to it.
Sarah Schultz is a container gardening enthusiast who believes contrainer plants can brighten up your rental. Denver has a short growing season but Schultz believes it is worth the effort to have the beauty of plants around.
"I consider containers paintings with plants," Schultz said.
"They can brighten up a front porch or patio. They can add color where you have a dead spot. They're growing more popular with so many
people moving from houses to condos or apartments. Edibles in containers is now huge for people who don't have room for a vegetable garden per se."
Some recommendations from Schultz are, pick large, pretty plants, water frequently, combine texture and color, and choose a good growing medium according to https://www.denverpost.com/grow/ci_18385260.
How about you? Any luck finding a rental Denver? Comment below.
*** If you'd like some help finding an apartment in Denver, I've got a whole staff of people standing by to help you for free. Call one of our apartment experts at 877-676-1301.
Or, click here: https://www.aptsdenver.com/discover-denver-apartments
[Image credit: thomaspix]